HindSite Interactive tested all the pain-points described by ABI including the problematic processes, cosmetic visual elements and user-experience shortcomings. We then proposed a solution which included a complete responsive website redesign, improved navigation structure, formed a system of key interaction points to keep users engaged and on task, made the product catalog more search engine friendly, repaired each form and allowed easier content editing/updating site-wide.
Additionally we applied a user funnel to keep users engaged and on task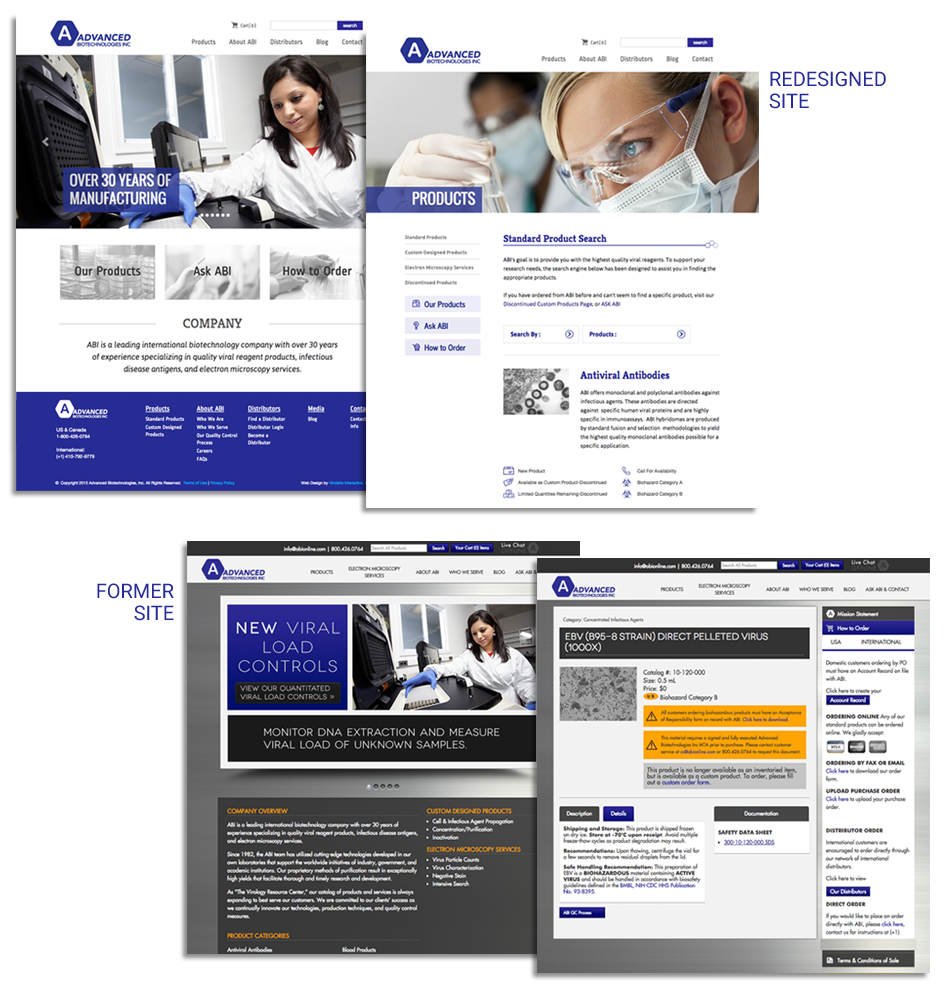 The site was built using responsive web technologies that allow it to be viewed and used on any mobile, tablet or desktop devices. Customers would no longer be limited to desktop computers but could submit forms or place orders on their timetable.
We also created a system of key interaction points also referred to as a "user funnel," these points provide the user with a predefined set of options at specific intervals throughout the site. Each option presents the user with a choice: what information is important and necessary for me to complete my task. This system guides the user through the site to offer content he requires to either research ABI and its products or prompt a decision to purchase.
Conversion Funnel:
Each product added to the catalog is now given a unique URL string that allows the user to quickly copy & paste the link to share with others or save for review later. Prior to this change, a user needed to search through all products in a given category to find the correct item, each time he wished to review the product information. This addition especially aides long-time and frequent customers as they tend to order the same products several times a year.
Administrative Area:
Another major change was to the administrative area of the website. An updated version of WordPress was installed that offers better site security and easier editing abilities. The customized editing areas created for the ABI content editors is more intuitive than the previous version. So when editing a page, updating content or adding a product to the catalog, it takes the content editor less time to manage content. The update also repaired the submission issues that were reported on each of the forms. Although this was a nice surprise, the forms still required updating and reformatting for mobile devices.