Once we did a technical evaluation, it was easy to understand that no off the shelf solution could bring all of these elements seamlessly under one room.
The Solution? Developer a custom system, built from the ground up to solve all of these challenges. It was the only way to ensure HomeGallery can have a front facing and back-end presence that would function and perform exactly the way they intended while requiring the least amount of hardware resources (less servers = lower hardware and network costs).
Discovery:
All large projects require a discovery phase. Without it, you have no clear direction and set of requirements to work from and the same applied to this project.
Design
At the forefront of the platform is the user and the sales experience was highly essential to the design and functionality of the front facing portion of website.
HomeGallery worked closely with HindSite to finalize a user interface that would improve the end user experience. The new site was based on the 960 grid vs. the former 800 pixels width which was becoming obsolete.
Additionally the new site needed to be responsive so users on various devices web or mobile could search for products, get quotes, or purchase on demand from anywhere.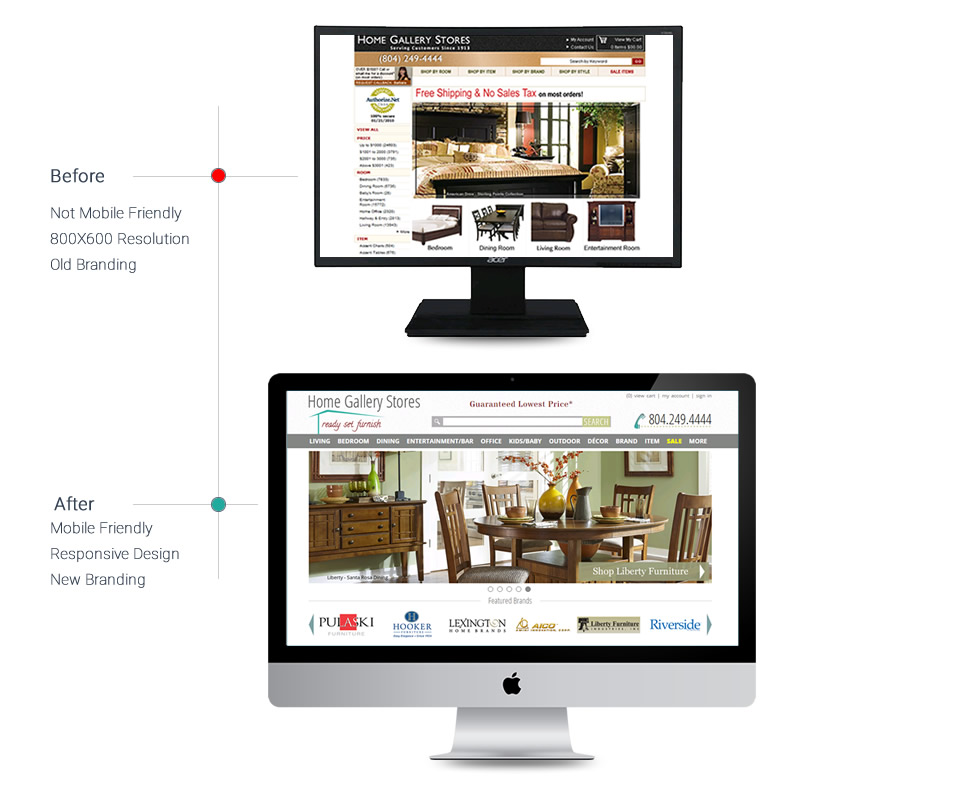 We first needed to revisit the core requirements of HomeGalleryStores. This wasn't a one off brainstorming session; but one that required in-depth communication internally within the client's team and then understanding those needs from a design and development architecture and underwent a few iterations.
Since HomeGallery had an existing web presence and it had scaled over the last few years, it helped to evaluate the system's weaknesses on both user experience and functionality that needed improvements.
Development
The development phase was composed of a series of steps, divided into front and back facing areas of the system.
For front-end, we developed a responsive set of layouts, based on HTML/CSS, Javascript, Ajax and series of customized JQuery libraries.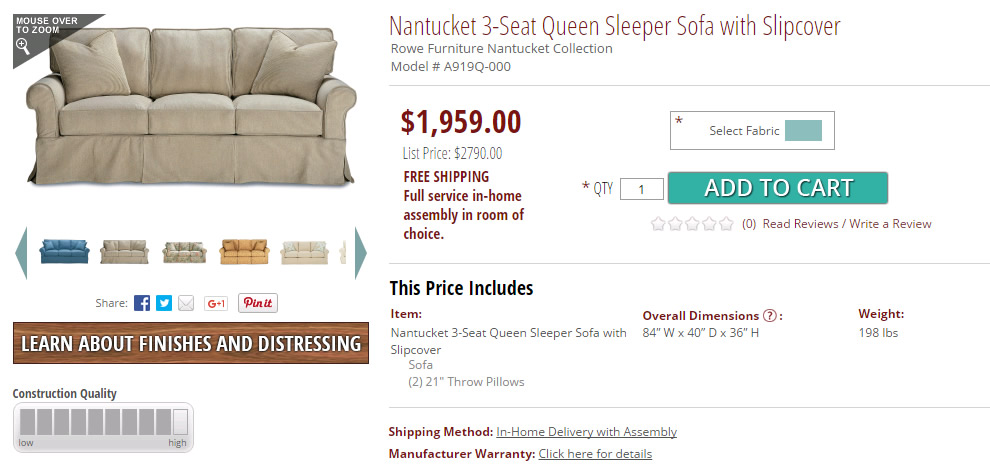 The back-end system was an extensive undertaking requiring multiple months of development on both database architecture and connectivity as well as hundreds of administrative controls that needed to be redeveloped and optimized for improved performance.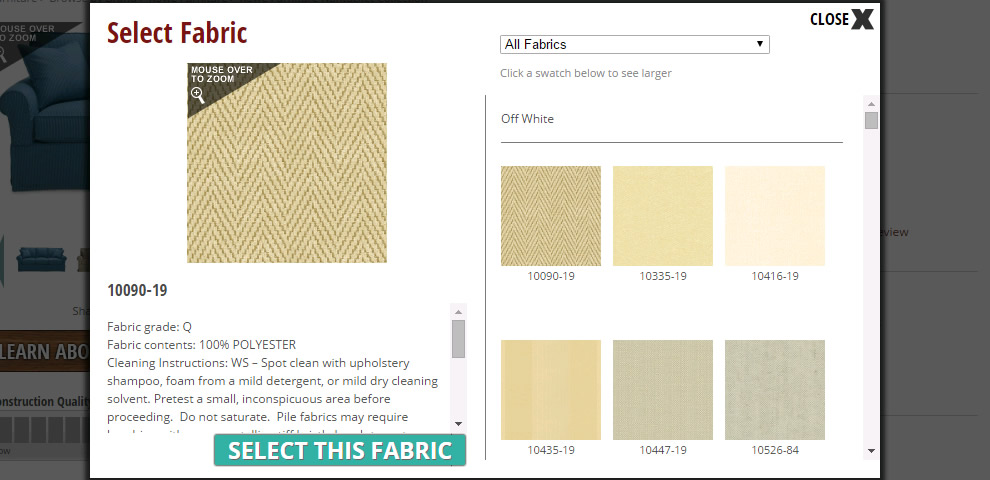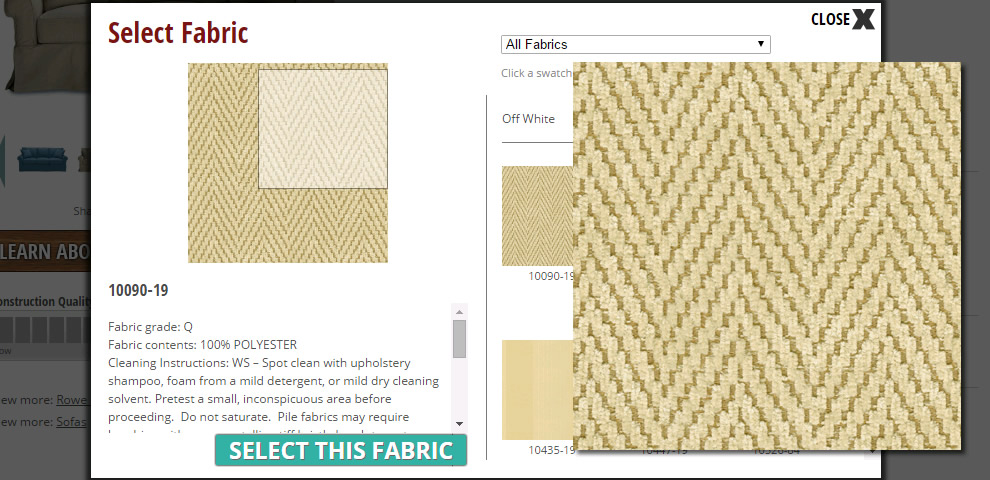 Administration
The administrative system needed to be powerful and contain hundreds of features to support and empower all divisions at HomeGallery to manage their website presence and support customers including:
Product Management
Full control over adding new products, ability to assign over 30 designations to each as well as assigning Options, Finish/Fabric, Addons, Cartons, Protective Covers and Pads, Barcodes and other related specifications.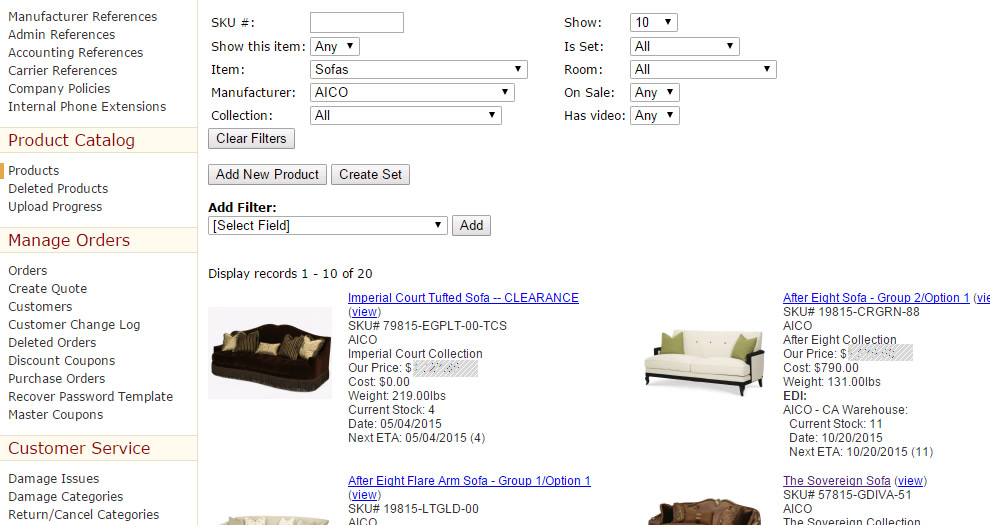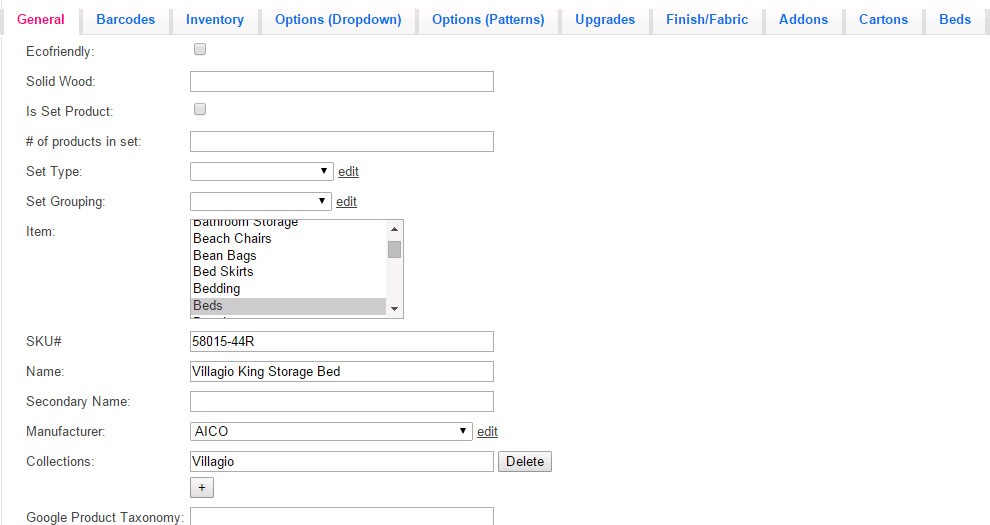 Catalog and Filter Management
Full control over product catalog, designate filters for each return.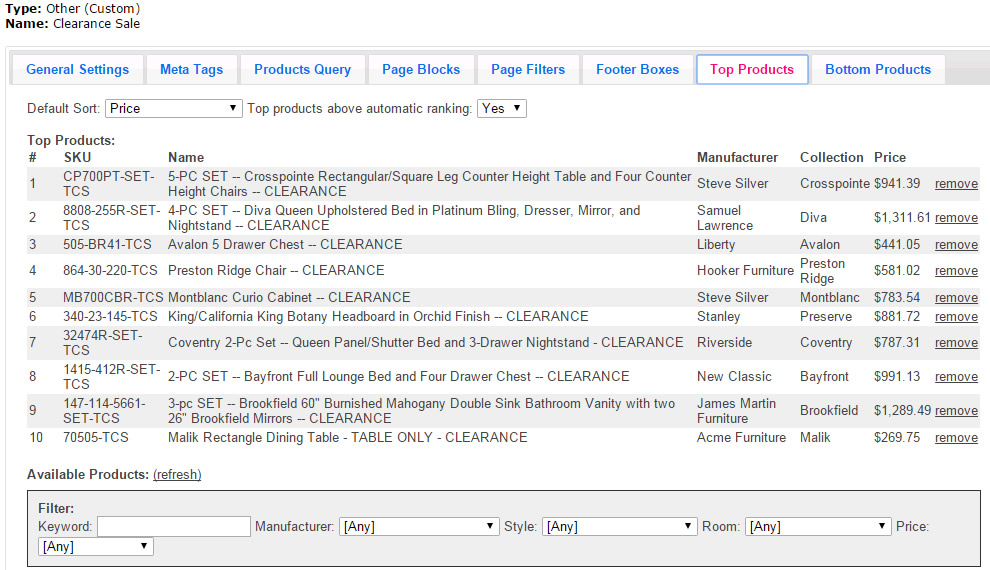 Catalog Intelligence
Product catalog populated via custom algorithms that ranked most popular and/or profitable products combined with pricing and other criteria.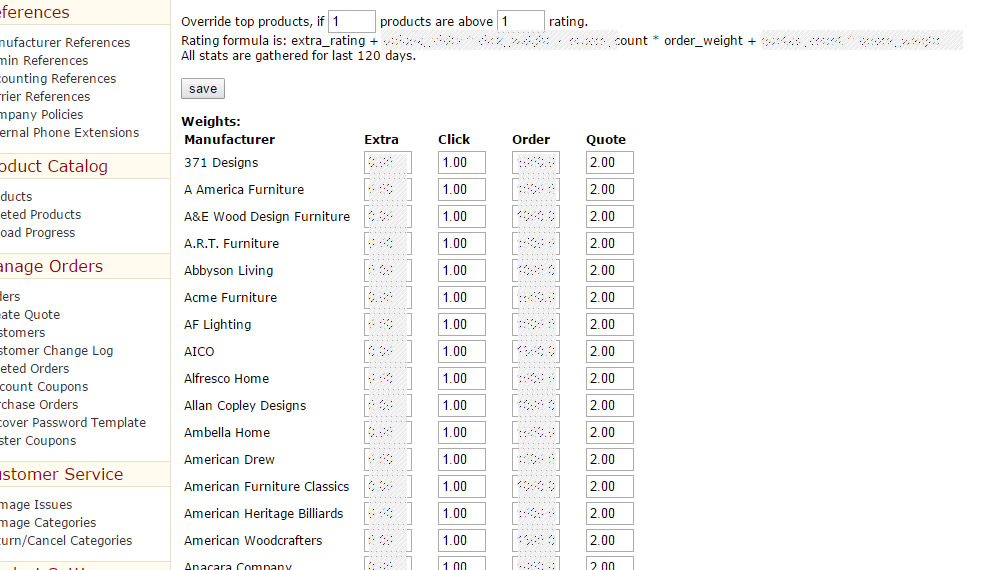 Landing Pages
Manage landing pages for marketing campaigns and end user touch points.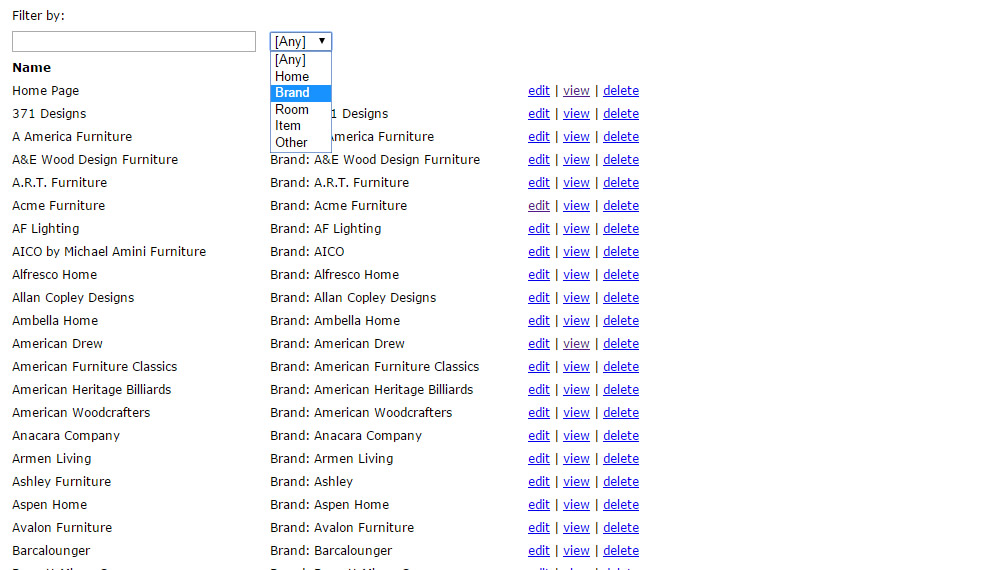 Option Settings
Control furniture based options such as fabrics, finishes and mattresses.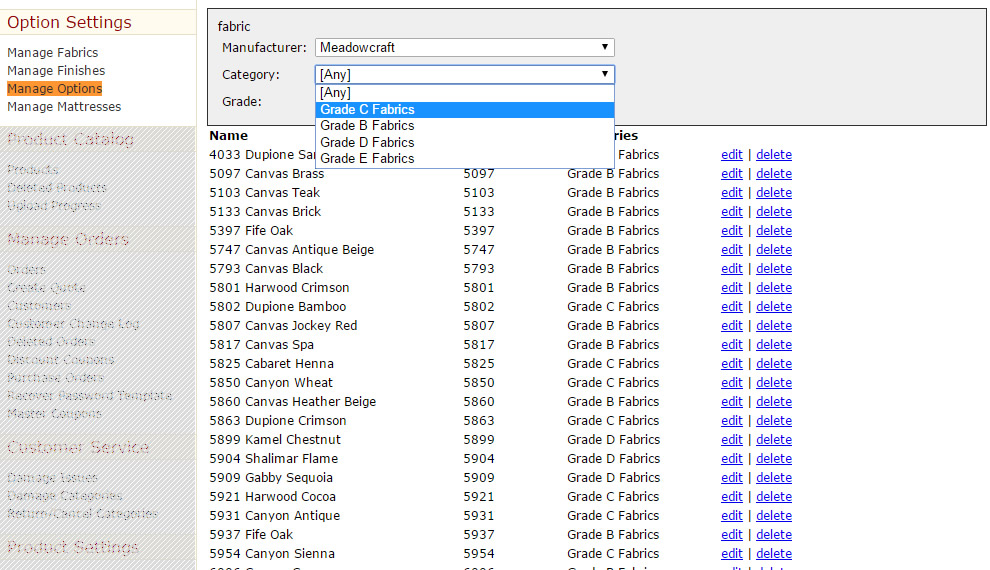 Order Management
Extensive order management control from order history, revenue and gross profit calculations, purchase order fulfillment and releases among others.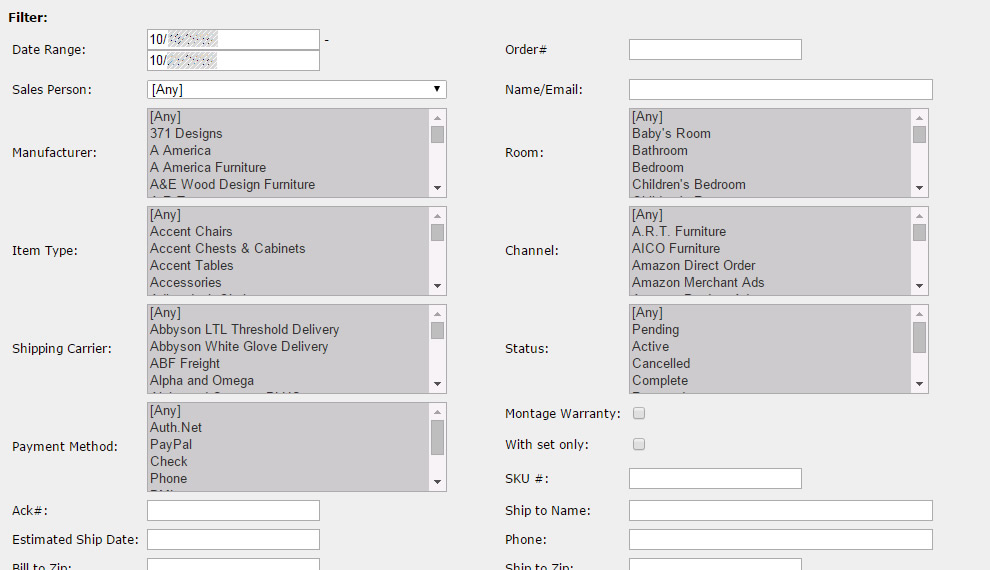 Integration:
The system was tied into a series of third party applications through API handshakes to help improve and automate various procedures including:
EDI
Automation of EDI and inventory management for participating manufacturers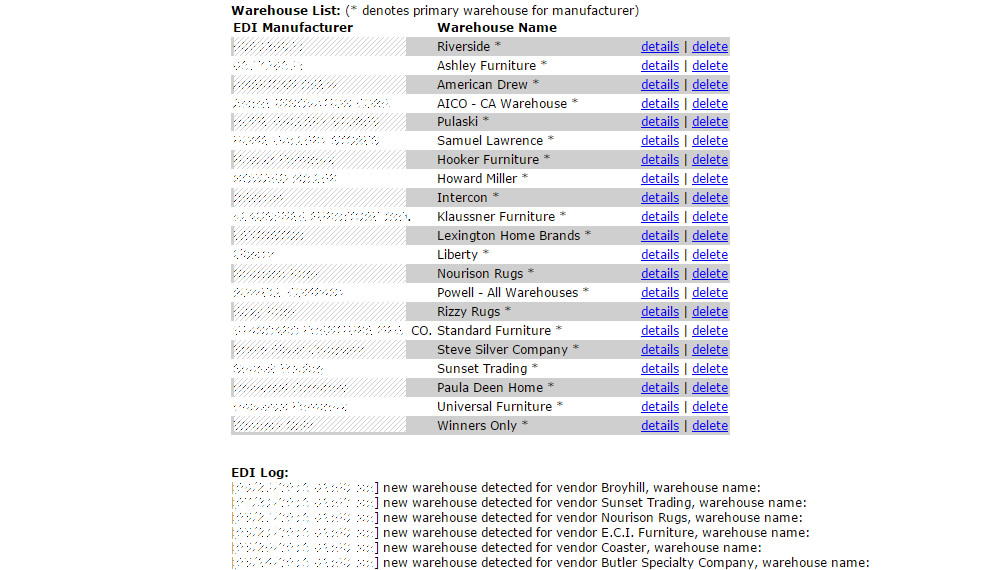 Transactional
Credit card processing, Bill Me later, and Paypal integration
Order Fulfillment
Purchase order and release generation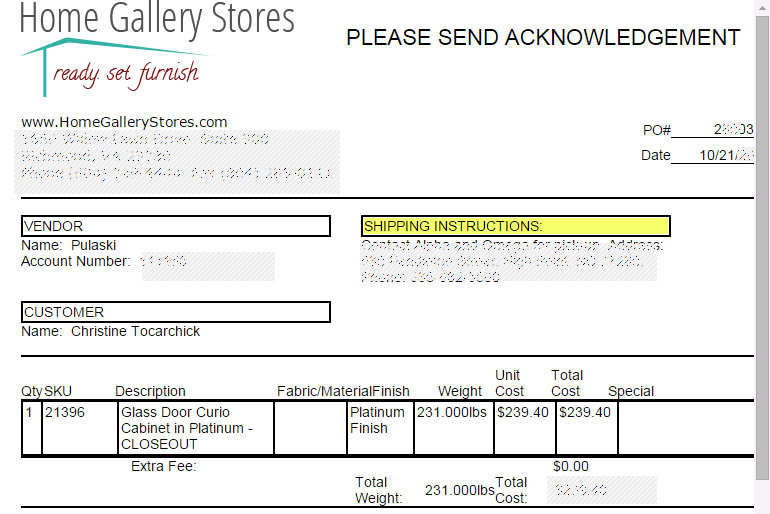 Product Feed Automation
Generation of various feeds for third party sites including Google shopping and Amazon
Email Campaigns and Subscriptions
Allow import/export of related data for CRM and email delivery.
And number of other functionalities including Call Back Request, Online Chat, Damage Issues, Administrative permissions, and top product management.
Technologies & Solutions used:
Front-end: HTML/CSS/Javascript/Ajax/JQuery

Back-end: Node.js, PHP, Java

Database: MySQL

CMS: Fully customized platform
Platform:
We needed to select a series of back-end technologies that would be able to handle the specific needs of the system while allowing superior scalability and flexible to allow us to achieve the performance requirements of the site.
We utilized Nginx, PHP, Node.js, and eventually utilizing the latest Java libraries to improve system performance and scalability.
Caching mechanisms were created and integrated for improved front-end performance and load times.