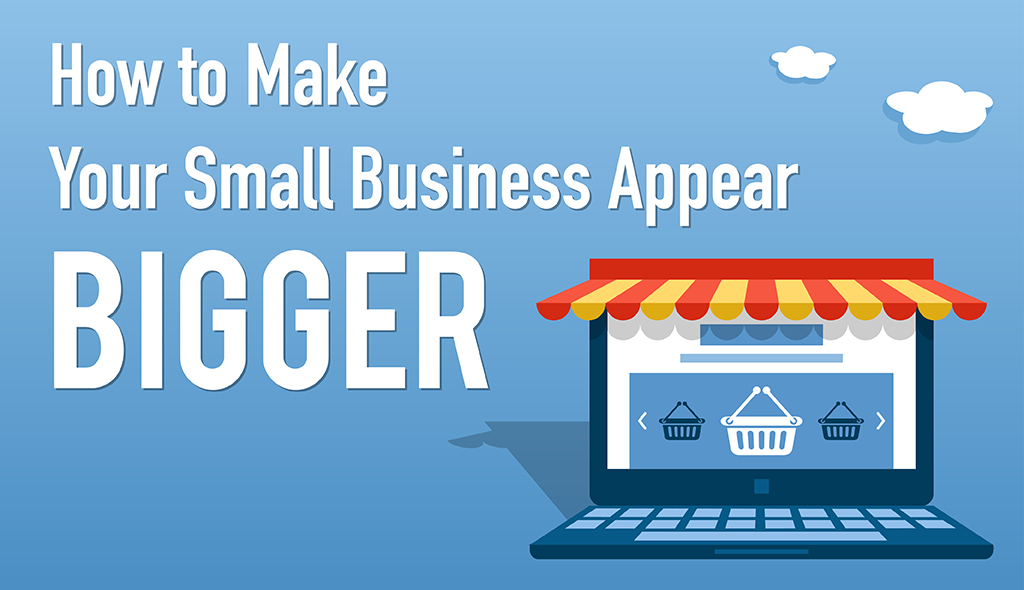 No matter who you are, when you start a new business, you usually start small. However, often finding investors can be challenging, intimidating, and time consuming. Investors want to see a successful company before they put in money. They want to know:
your company's financial performance
how much experience you have in your company's industry
what your company's business model is, and how soon will you start being profitable
if your company's potential makes investing advisable
what your market size and growth potential is
The bigger your customer base is, the better advantage you have when pitching investors.
While a small business possesses many advantages, such as being able to make fast and immediate changes to constantly fluctuating business conditions, there are pluses to having your company appear bigger than it is.
The biggest advantage of making your company look bigger is increased credibility to investors and customers. According to Victoria Tryger, CMO of Kabbage, an online business loan provider, a customer wants to be reassured that he is "being serviced by a provider who has great customer service, who has good systems for keeping track of their data, and who has the staff to be able to help and respond to you if you need assistance."
How can you make your small business appear bigger?
Create a Fantastic Website

It's not enough to just have a website nowadays. With today's Internet inundated world, you have to make your website stand out. This does not mean making your site so overcrowded with graphics and information that prospective clients and investors can't find anything.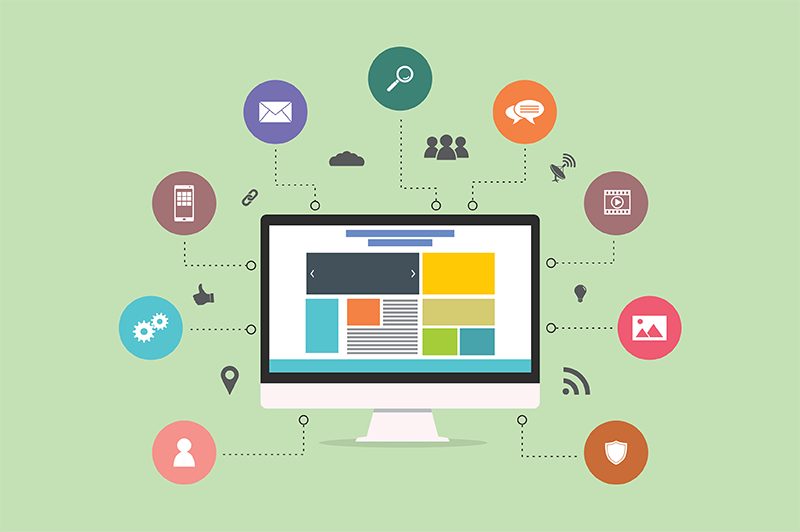 As Rand Fishkin, founder of Moz, a search engine optimization consulting firm, said, "The quality of your site is often a measure of the quality of your business." This means you need to know what elements work and what elements don't for a website, as well as making sure there are no grammatical errors. Misspellings undermine credibility.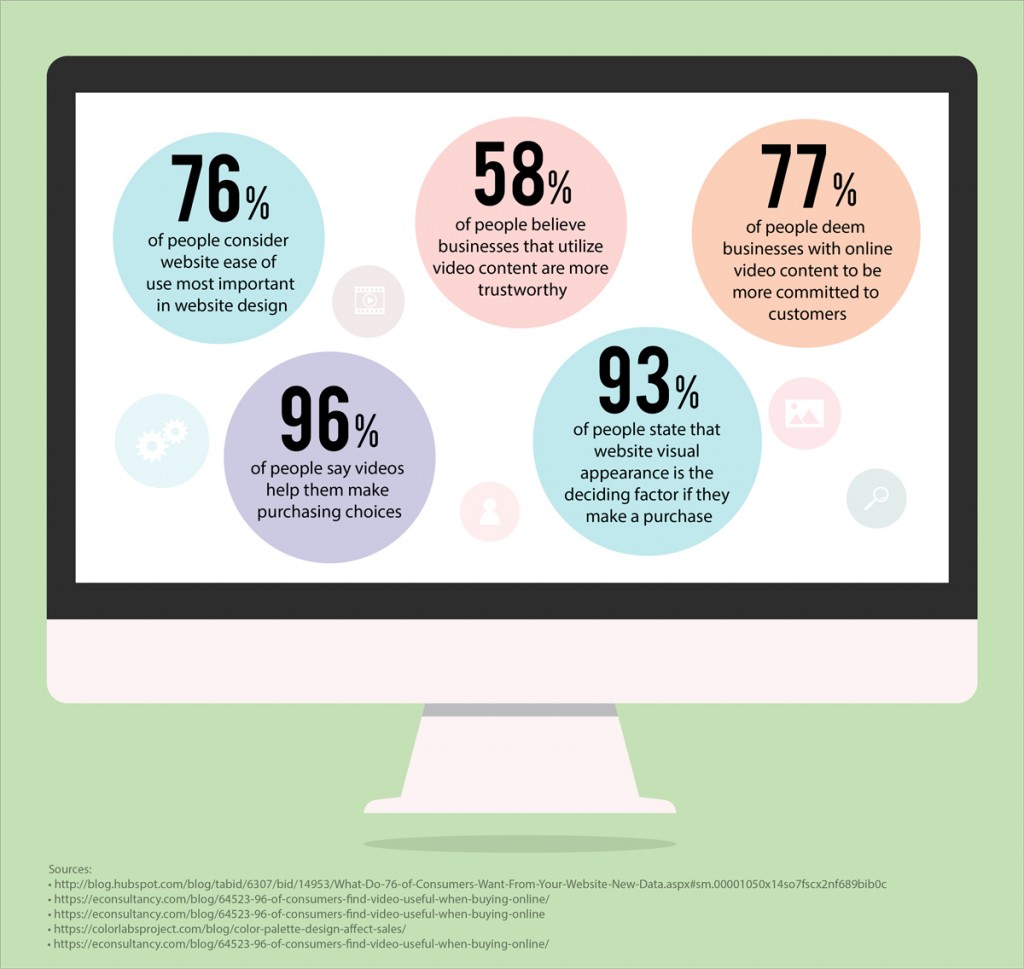 Some ways to have a fantastic, professional website are:
1. Have a URL that reflects your company's name.
Utilizing your company's name, as the Web address will increase the chance that customers remember your company. Kraft Mac & Cheese's website is www.kraftmacandcheese.com, while Tesla Motors's website is www.tesla.com. For small businesses, Cypress Creek Therapy's website is www.cypresscreektherapy.com, while Oakum Technology Solutions, Inc.'s website is oakumtech.com.
When buying a domain name, consider purchasing similar domain names to your company. Domain names are about $20 a year, and since it's common to see newer companies purchasing domain names similar to a successful company, you want to protect your name. It doesn't help your business to have another business use your name to attract customers.
2. Ensure your site navigation is working.
Website navigation is critical. You will deter customers, if they struggle to figure out your website. "Everything important about your website is connected to the navigation, from content to the URLs."
While you want to differentiate your website from others, there are standardized website aspects you should adhere to. These aspects deal with customer expectations. For instance, customers expect either horizontal navigation along the top of the website or vertical navigation on the left side of the site. Customers don't want to have to figure out how to maneuver around your website.
Drop-down menus that deal with client information, such as a drop-down menu for state designation, have become popular, however menus can cause frustration, when they overload the screen. Many times, when completing your address for an online document, a drop-down menu will appear for what state you reside in. Instead of being able to type in your state, you must scroll through all 50 states and select yours.
Since most people automatically know their state, drop-down menus can become annoying. People already know what they want. They don't want to be swamped with more options.
Some of the most successful sites are those that utilize intuitive site navigation. This means that when users visit the site, they know what to do just by looking at the webpage. The Boston Globe is one example of an intuitive design. Content is easily accessible on any device, and as you scroll across the myriad of articles, the article titles will turn bold to let you know where to click. The site is designed for customer's needs, rather than a specific product or service. The customer wants news stories and articles. The Boston Globe readily provides them.
3. Include backgrounds and headshots for company leaders.
Letting potential customers and investors know that your CEO, CMO, etc. have expertise in their fields helps establish and bolster credibility. Let customers know what your company leaders have accomplished.
Make sure you include professional headshots. These headshots must communicate "who you are and what you're about." This is important because you will be judged by your headshot. Customers will look at your headshot and start forming opinions on whether you're competent, trustworthy, successful, and likable. All of this helps determine if they'd be interested in working with you or purchasing your product or service.
For those who would rather trust an expert with their website, a Web design agency such as HindSite Interactive can take care of other aspects as well, such as achieving the best user experience, maintaining a strong online presence and generating targeted traffic to your site.
Have Media Coverage
Media coverage is important for business growth. If people don't know your company exists, they're not going to invest or purchase your product. Publicity is so important that it can make or break your company.
To gain media coverage:
1. Do your research.
You need to figure out what type of media caters to your audience. Therefore, first know your target market. Then, find out what publications, websites, news stations, and other forms of media your market responds to. For example, if you run a small, local service business, then contact local newspapers.
Reaching out to journalists, bloggers, and other small businesses with relevant information on how you can be an asset to them can increase your customer base, by getting your company's name in the media and by establishing yourself as an expert in your given field.
2. Generate content.
Media outlets want stories. They don't want advertisements. This means generating your own content. Make sure the content is diverse and interesting to potential customers and helps establish your brand. Without an effective brand, your company doesn't have a unique image that sets it apart from other companies. Customers and investors want to know why your company is above the rest. Why should they put their time and money into your company, instead of one of the many others out there?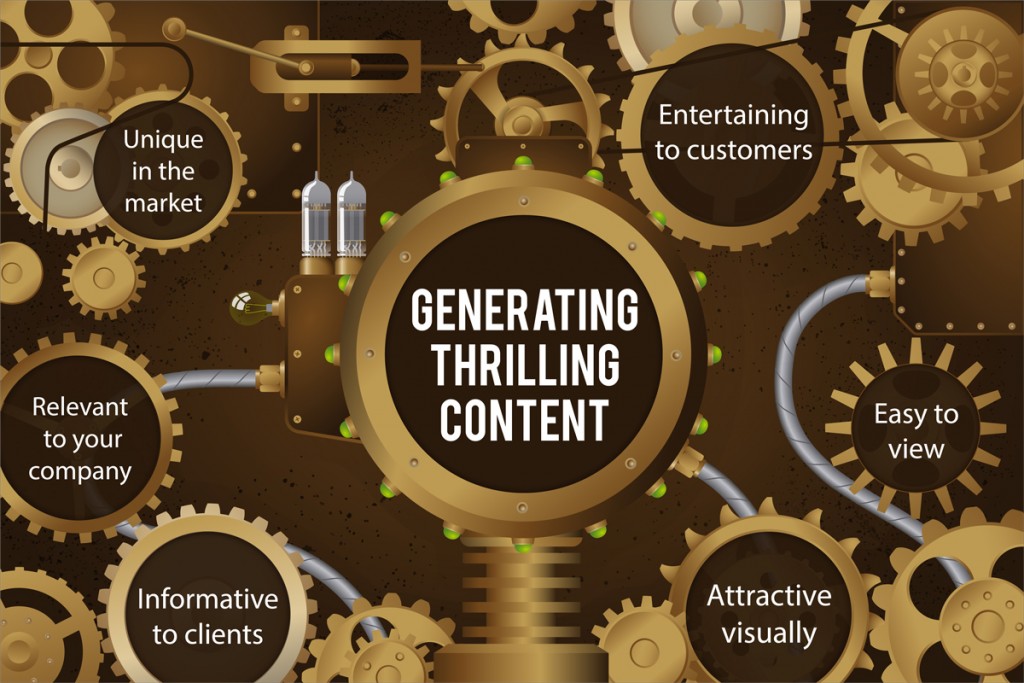 Each piece of your content should include a visual representation that people can link back to your company. For example, McDonald's Golden Arches are specific to that fast food chain and instantly make connections to the company. In general, companies create branded content, including reports, visuals, resources and even physical marketing material such as flyers, that remind people of a specific company. Many also have their own YouTube channels with branded visuals where they publish useful content in the form of tutorials.
Call-to-Action, or CTA, is a simple line of text, image, or button that motivates viewers to take a specific action. CTAs help to increase a business's success by promoting a product or service, and encourage viewers to click to "Start Your Trial" or "Download The Guidebook." For example, a CTA could be used to prompt individuals to purchase a high-qualify blender.
Evernote, a cross-platform app that specializes in note taking and organizing, uses the CTA of "Remember Everything." Simple and concise, this CTA jumps off the page and enables users to immediately understand what the company's message is.
3. Develop good pitch skills.
When you know what type of content you want to write, you need to contact the media. Generate an email message that states your pitch—a short summary of your idea—concisely and clearly. The email needs to grab someone's attention. Remember to keep the pitch honest. If you oversell yourself, people will see through you and your credibility will diminish.
Make sure you practice your pitch writing skills before sending off the email. You generally only get one chance to catch a person's interest. Scott Gerber, founder of SizzleIt!, a promotional PR and marketing videos company, learned this the hard way. He discovered 6 Steps to the Perfect Pitch:
Perfect your elevator pitch.
People are busy. They don't want to be stuck listening to lengthy explanations. They want information that is short and to the point. Attracting investors and consumers occurs within minutes, sometimes even seconds. Therefore, your concept must be easy to grasp.
Investors and consumers want to see a company with real-world experience. They want to know that the company is capable and reliable. A company with a strong track record is more likely to gain investors and consumers than a company that solely promises big returns in the future.
Showcase reason and responsibility.
It's not uncommon to have big ambitions when starting a small business. However, to catch investors, you must present a rational financial plan. If you state that by the end of one year your single person company will have one-hundred fifty employees, investors may see your projections as unrealistic. Instead, present investors with three scenarios: "best case, moderate case, and worst case." Make sure that each scenario is backed by facts and industry and performance data.
Prove fiscal responsibility.
Know how to make the most of your money. People want to know that you're fiscally responsible, and not someone who's going to waste money. It's good to leave some room for error, in case your operations plan didn't work out the way you hoped and you have to backtrack, but don't go over the top.
Put a cap on the eagerness.
When you come across as too-eager, investors and consumers become wary. People worry that your company has taken on more than it can handle, and is a train wreck about to occur. Show how you are capable of handling one product, before taking on multiple products or services. Like with how humans first learn to sit, then crawl, and finally walk, your company must go through the base stages, in order to support a larger endeavour.
No one person knows everything. Admit to what topics you are knowledgeable in and which ones you aren't. Then, find people who are experts in the areas you're lacking. Build a management team with those people.
Respond to People Who Contact You

Large businesses have big, well-trained divisions that handle customers, whether to help with providing information or dealing with complaints. As a small business, you still need to respond to customers, and you need to do so in a timely manner. Even if someone is calling to complain, you must respond. Customers constantly review companies, and too often the only time customers review is when they aren't happy with a product or service.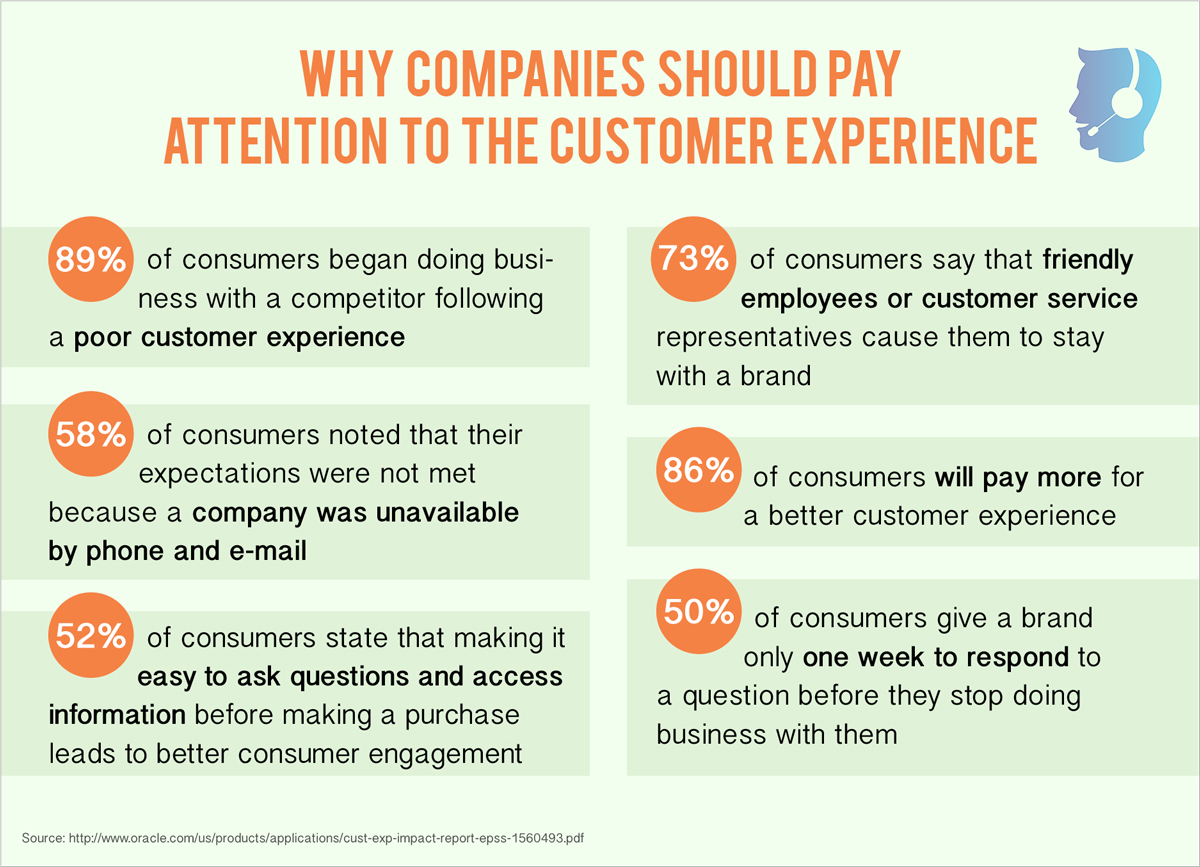 An American Express survey found that 60 percent of customers believe that businesses aren't tackling their concerns. When customers feel like their feedback is being neglected, 89 percent of those customers will switch to a competitor, according to Forbes Customer Experience Impact Report.
To increase and retain customers:
1. Make yourself available via phone, email, and social media.
Use a virtual phone system. A virtual phone system features an automated receptionist that acts as an interface for your business communications. This helps your company stay organized, provides a way for customers to get in touch with you, and will help foster company growth. Providers, such as Grasshopper and eVoice, offer incentives to small businesses.
When using emails, create a customized email address. This helps with formulating a professional image, increases credibility, and gives you the flexibility to create emails for different departments within your company. Google's Gmail allows you to create customizable e-mail addresses for work. An account comes with additions, such as a shareable, online calendar and video meetings.
Follow your company on social media. "75% of online users use social media sites," which means that your company's customers are talking about your company on social media. Make yourself part of the conversation, so that you stay on top of what people are saying.
2. Quickly respond to customers.
Whenever customers contact a company, they're looking for specific information or assistance. Customers expect their inquiries to be responded to in a reasonable amount of time. When there's too much of a lag between customer inquests and a company's response, customers turn to other companies. As a small business, you need every one of your customers, and you need your customer base to be impressed enough by your company that they pull new customers in.
By responding quickly to feedback, your customer retention rate increases, as well as the level of trust your custumers have in you. This occurs because customers feel empowered and they know that you value them.
3. Collect customer feedback.
Finding out customers' opinions about your business is important. It gives you insight into how you can improve your business. Take a look at Apple and Amazon. Both companies create products and services that focus on customer needs. They strive to exceed customer expectations. One aspect of Amazon that makes it so successful is that the company will rapidly send customers replacements for lost packages. They don't imply that the customer is at fault.
I had an experience where a package I ordered from Amazon said it'd been delivered, but it hadn't. I contacted Amazon and they immediately apologized and offered solutions. It turned out that the carrier had decided to mark the package as delivered, and then actually deliver the package a day later. However, Amazon was willing to send me a new package without insinuating that I'd done anything wrong.
On the flip side, I used to play The Sims 3, one of EA's many electronic games. It used to be that you'd buy a hardcopy of the game, take the disc, and install it on your computer. EA decided to run all games through Origin, a digital distribution software management system. Every game was connected to Origin.
I ended up having a lot of problems getting my games to work through Origin. Eventually, all but my base game vanished from my Origin account. When I went to customer service, I spent hours talking to multiple people about this issue. The solution? I'd have to rebuy all of my expansion packs.
I'm no longer an EA games customer. I use Amazon to do most of my shopping.
If you would like more advice on how to enhance the image and credibility of your small business, don't hesitate to drop us a line below or contact us directly.